Automatic PU Foam Injection Molding Machine for Memory Foam Pillows
Introduction
Specification
Details
Applications
Product Tags
The equipment consists of a polyurethane foaming machine (low-pressure foaming machine or high-pressure foaming machine) and a production line. Customized production can be carried out according to the nature and requirements of customers' products.
This production line is used to produce polyurethane PU memory pillows, memory foam, slow rebound/high rebound foam, car seats, bicycle saddles, motorcycle seat cushions, electric bicycle saddles, home cushions, office chairs, sofas, auditorium chairs, etc. Sponge foam products.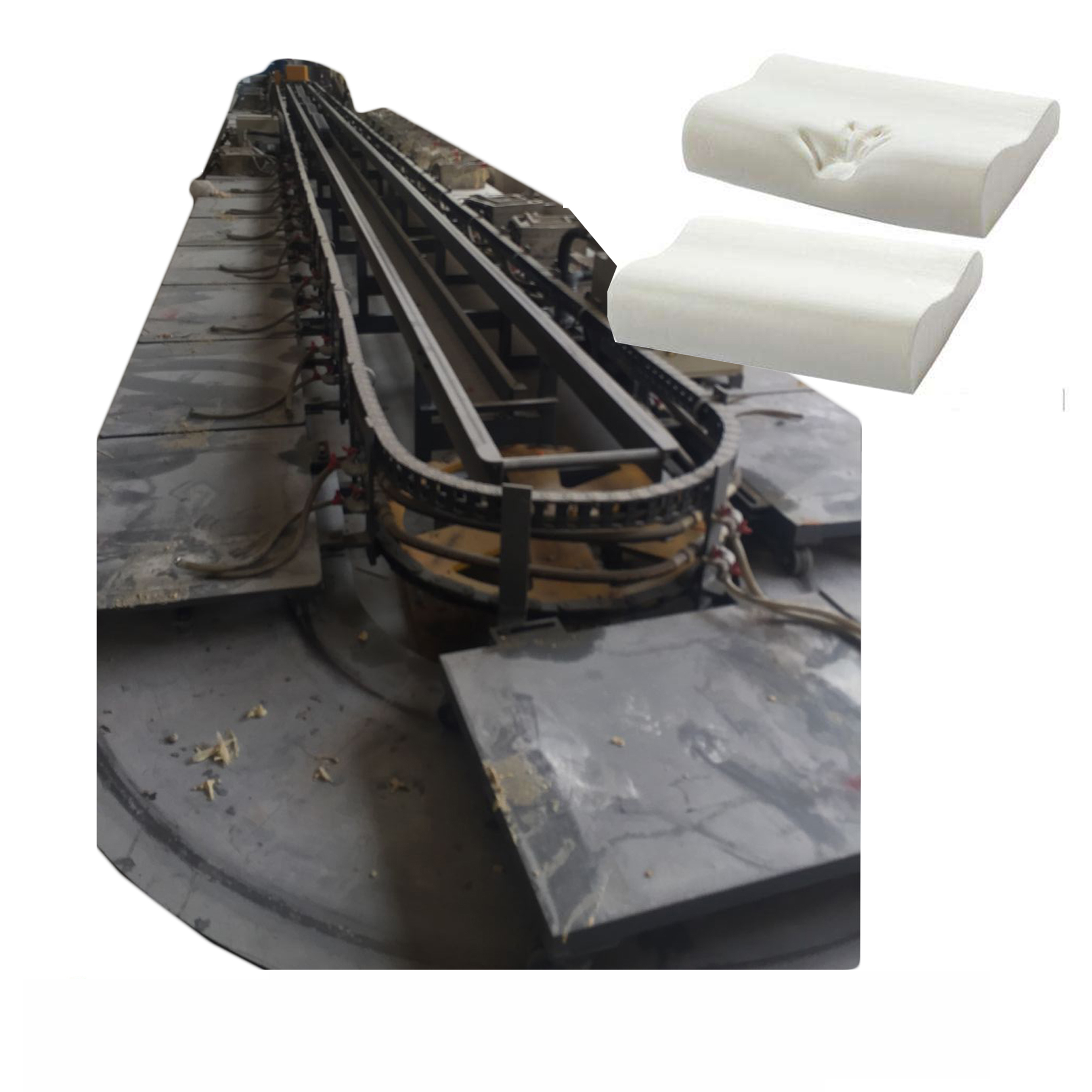 ---
---
No.
Item
Technical Parameter
1
Foam application
Flexible foam
2
Raw material viscosity(22℃)
POL ~3000CPS

ISO ~1000MPas

3
Injection Output
155.8-623.3g/s
4
Mixing ratio range
100:28~50
5
Mixing head
2800-5000rpm, forced dynamic mixing
6
Tank Volume
120L
7
Metering pump
A pump: GPA3-63 Type B Pump: GPA3-25 Type
8
Compressed air requirement
                  dry, oil free P:0.6-0.8MPa

Q:600NL/min(Customer-owned)

9
Nitrogen requirement
P:0.05MPa

Q:600NL/min(Customer-owned)

10
Temperature control system
heat:2×3.2kW
11
Input power
three-phrase five-wire,415V 50HZ
12
Rated power
about 13KW
The twenty station foaming line is arranged in a planar ring structure, and the frequency conversion motor is used to drive the whole motion of the wire body through a variable speed turbine box. The speed of the transmission line can be adjusted by frequency conversion, which is convenient to adjust the production rhythm. The power supply adopts the sliding contact line is introduced, the external source of central gas supply, introduced into each frame body through the joint line. In order to facilitate the replacement of mold and maintenance, the temperature control water, cable and compressed air between the various positions of the mold and the connection of the fast plug connection.
It is Safe and reliable with the mold of airbag to open &close.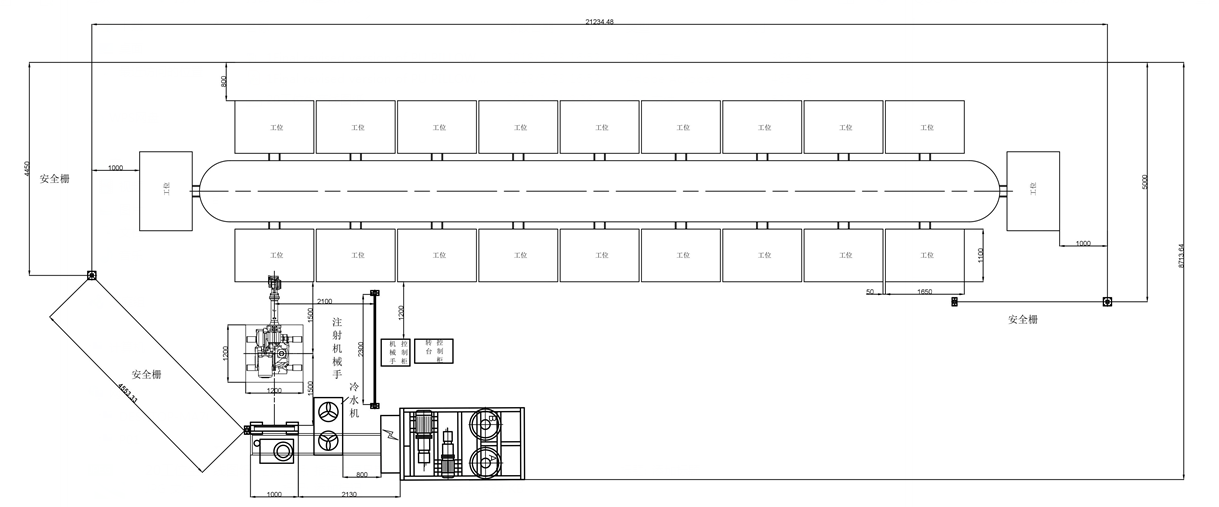 The general frame is composed of a base, shelves, loading template, rotary pin, rotating connecting plate, pneumatic circuit and control circuit, using PLC control, complete mold, mould closing, core pulling, ventilation and a series of actions, simple circuit, convenient maintenance. The mould frame is provided with a pneumatic interface of a core pulling cylinder and a ventilating needle, and the die with the core pulling cylinder and the ventilating needle can be directly connected with a quick connector.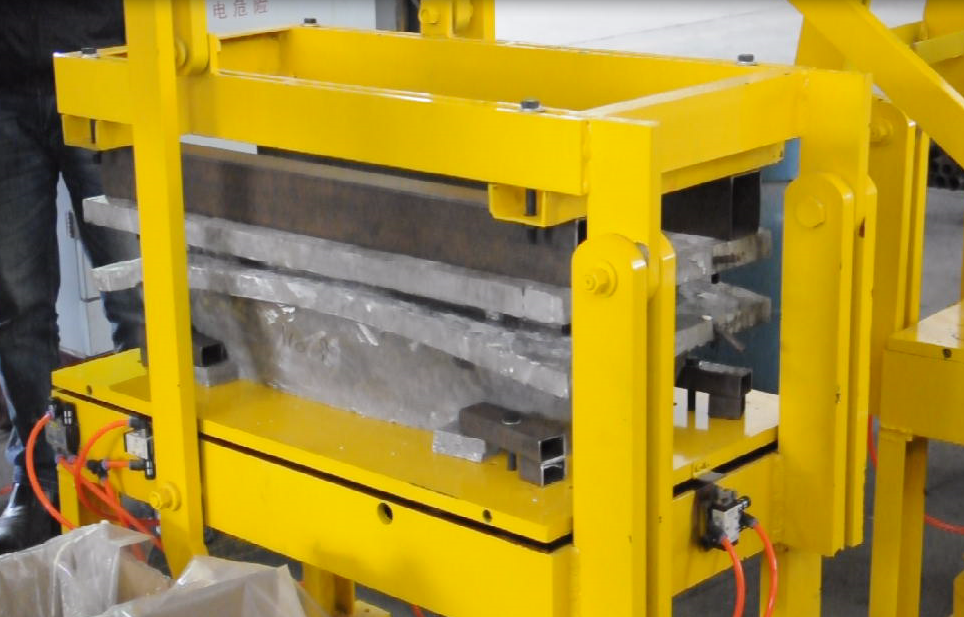 SPU-R2A63-A40 type low pressure foaming machine is newly developed by Yongjia company based on learning and absorbing advanced techniques abroad, which is widely employed in the production of automotive parts, automotive interior, toys, memory pillow and other kinds of flexible foams like integral skin, high resilience and slow rebound , etc. This machine has high repeat injection precision, even mixing, stable performance, easy operation, and high production efficiency, etc.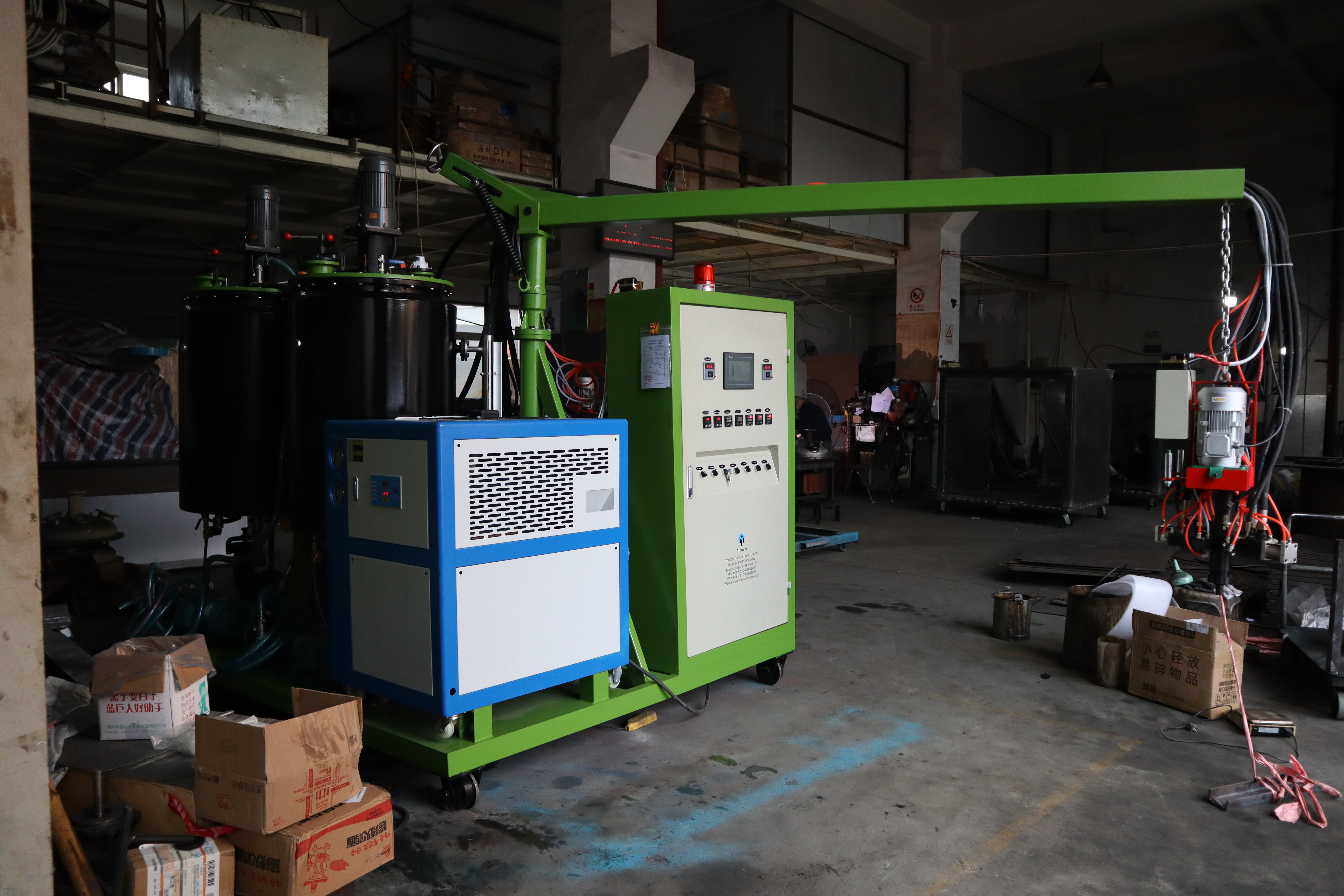 Polyurethane Machine For Memory Pillow
Write your message here and send it to us