Coated Polyurethane Foam Seal Casting Machine
Introduction
Details
Specification
Application
Product Tags
The casting machine is used in production line of cladding type sealing strip to produce different kinds of cladding type foam weatherstrip.
Feature
1. High precision metering pump, accurate metering, random error within ± 0.5%;
2. High Performance anti drooling mixing device with flowback adjusting function, accurate material output synchronization and even mix;
日本藤素
s-serif; font-size: medium;"> 3. Fully automatic control of material injecting time, cleaning frequency, automatic cleaning flush and air purge;
4. Adopting PLC, touch screen man-machine interface, and servosystem to control casting, move as per preset track, accurate positioning;
5. Additional functions optional: remote control, automatic feeding, high viscosity filling pump, automatic cycle during shutdown, mixing head water flush,etc.
---
---
Two mixing hands:
High-performance mixing device, precise synchronizing of raw material discharge, uniform mixing; new sealing structure, reserved cold water circulation interface to ensure long-term continuous production is not blocked
Material Tank:
30L autotemperature control three layer stainess steel material tank, automatic stirring with alarm for lack of material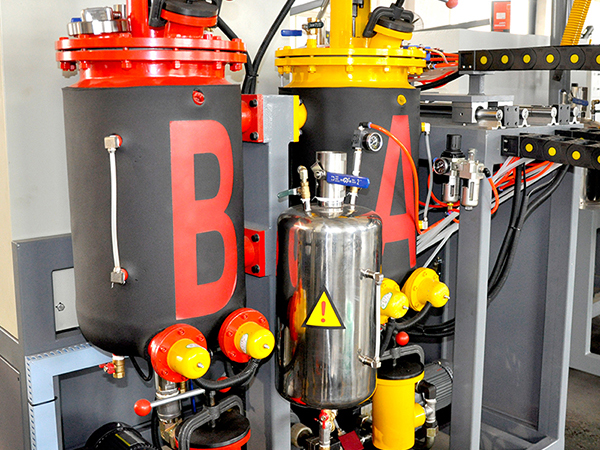 Metering Pump:
The higher precision metering pump is equipped with more accurate, the measurement accuracy error does not exceed ±0.5%; the variable frequency motor is matched with the frequency conversion to adjust the flow rate and pressure of the raw material, the precision is high, and the proportional adjustment is simple and quick.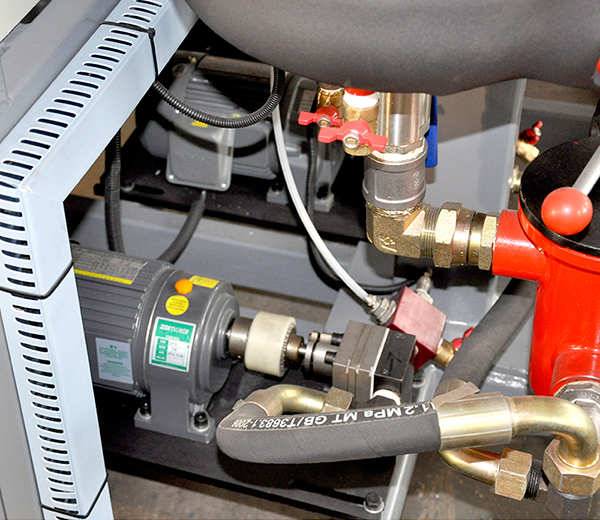 No.

Item

Technical Parameter

1

Foam application

Flexible foam

2

Raw material viscosity(22℃)

POL  ~3000CPS

ISO   ~1000MPas

3

Injection Output

200-1000g/Min

4

Mixing ratio range

100:28~50

5

Mixing head

2800-5000rpm, forced dynamic mixing

6

Tank Volume

120L

7

Metering pump

A pump: R-12Type  B Pump: JR-6 Type

8

Compressed air requirement

Dry, oil free  P:0.6-0.8MPa

Q:600NL/min(Customer-owned)

9

Nitrogen requirement

P:0.05MPa

Q:600NL/min(Customer-owned)

10

Temperature control system

Heat:2×3.2kW

11

Input power

Three-phrase five-wire,380V 50HZ

12

Rated power

About  13KW
Cladding type sealing strip is composited by four fine quality materials, outer wrapped with PE film, it is good partner of modern household doors and windows with elegant appearance.
Features of cladding type sealing gasket
Cladding type weather seal has more excellent test results than other traditional products in ageing resistance, fatigue




resistance, compression deformation test, compression test, thermal conductivity k value test, water invasion, and water




permeability.

 Coated weatherstrip is energy saving and environmental protecting, soundproof and noise reducing, uvioresistant, non-toxic, do not react with any paint or detergent, which meets the needs of green health topics.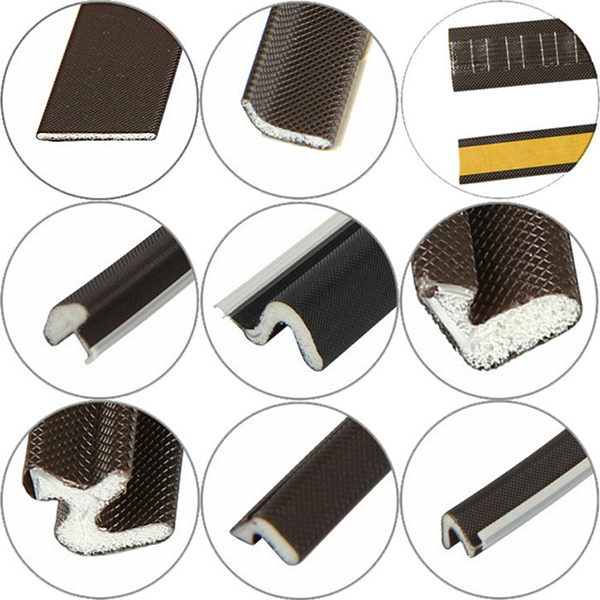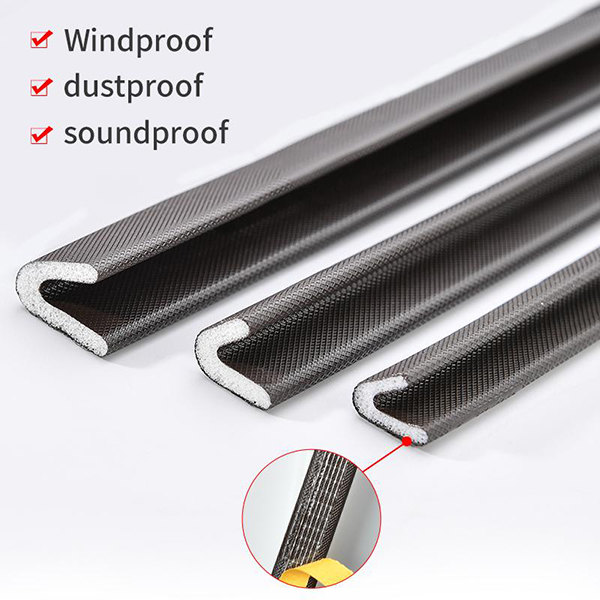 Write your message here and send it to us