PU Wood Imitation Cornice Crown Molding Machine
Introduction
Details
Specification
Application
Product Tags
PU lines refer to lines made of PU synthetic materials. PU is the abbreviation of Polyurethane, and the Chinese name is polyurethane for short. It is made of hard pu foam. This kind of hard pu foam is mixed with two components at a high speed in the pouring machine, and then enters the mold to form a hard skin. At the same time, it adopts fluorine-free formula and is not chemically controversial. It is an environmentally friendly decorative product in the new century. Simply modify the formula to obtain different physical properties such as density, elasticity, and rigidity.
 Features of low pressure foam machine
1,High precision bent-axial type constant delivery pumps, accurate measurement, stable operation;
2,Magnetic coupling coupler with high tech permanent magnetic control, no temperature rise, no leakage;
3,High precision self clean high-pressure mixing head, high pressure injection, and impingement mixing, extremely high mixing uniformity, use no scrap, free cleaning, maintenance free. High strength material manufacturing, long service life;
4,AB material needle valves locked after balanced, ensuring no difference between AB material pressure;
5,Mixing head adopts double proximity switch control interlock function;
6,Raw material timing cycle function ensures no crystallization during downtime;
7,Full digitalization, modular integrated control all process flow, accurate, safe, intuitive, intelligent, humanization.
---
---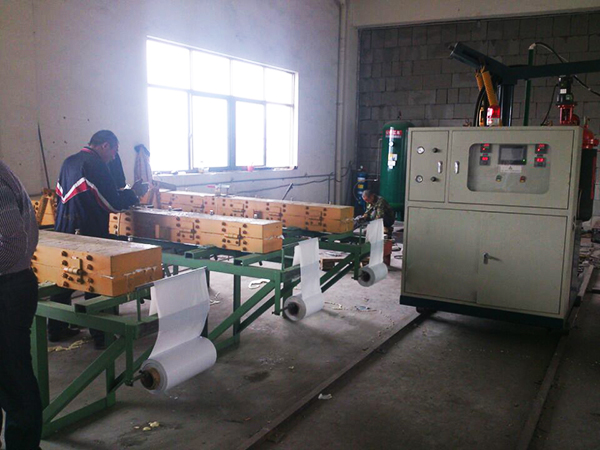 Material Tank: Double interlining heating material tank with insulation outer layer, heart rapidly, low energy consumption. Liner, upper and low head all use stainless 304 material, upper head is precision machinery sealing equipped to make sure the air tight agitation.
Filter tank: Material in the tank flow to the filter tank Φ100X200 by discharge valve, after filtering, flow to the metering pump. Sealing flat cover on the tank, inner tank with a filter net, tank body with a feeding and discharge port, there is a discharge ball valve below the tank.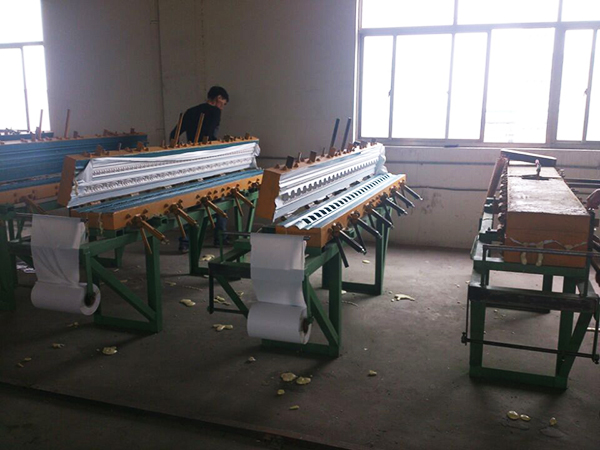 Metering: High precision JR series gear metering pump (pressure-tolerant 4MPa,speed 26~130r.p.m ), make sure the metering and ration accurate and stable.
         No

Item

Technical parameter

1

Foam application

Rigid foam

2

raw material viscosity(22℃)

POLY~3000CPS

ISO  ~1000MPas

3

Injection output

225-900g/s

4

Mixing ration range

100:50~150

5

mixing head

  2800-5000rpm, forced dynamic mixing

6

Tank volume

120L

7

metering pump

A pump: GPA3-63 Type  B Pump: GPA3-63 Type

8

compressed air needed

dry, oil free,   P:0.6-0.8MPa

Q:600NL/min(Customer-owned)

9

Nitrogen requirement

P:0.05MPa

Q:600NL/min(Customer-owned)

10

Temperature control system

heat:2×3.2Kw

11

input power

three-phase five-wire 380V 50HZ

12

Rated power

About 12KW
Write your message here and send it to us