Multi-component Cast Elastomer Polyurethane Machines (MDI/TDI) For PU Wire Guide Rollers
Introduction
Details
Specification
Applications
Video
Product Tags
SCPU-204 type high temperature elastomer casting machine is newly developed by our company based on learning and absorbing advanced techniques abroad, which is widely employed in the production of wheel, rubber covered roller, sieve, impeller, OA machine, skating wheel, buffer, etc. This machine has high repeat injection precision, even mixing, stable performance, easy operation, and high production efficiency, etc.
---
---
1. For sandwich type material bucket, it has good heat preservation
2. The adoption of PLC touch screen human-computer interface control panel makes the machine easy to use and the operating situation was absolutely clear.
3. Head fixing controlled directly by PLC operating system,easy of operation.
4. The adoption of new type mixing head makes the mixing even, with the characteristic of low noise, sturdy and durable.
5. High precision pump lead to measuring accurately.
6. Easy for maintenance, operation and repair.
7. Low energy consumption.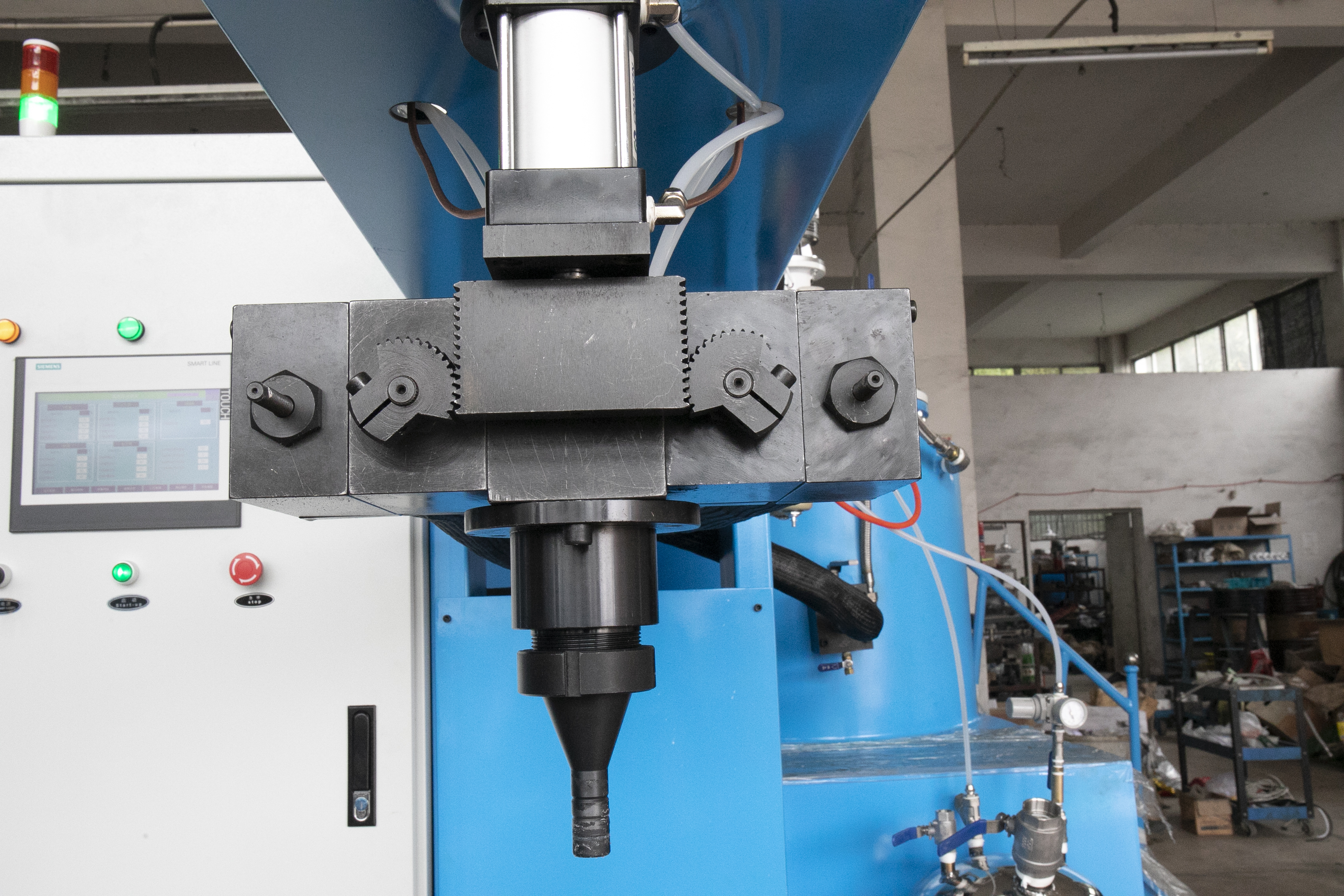 Pour head:
Adopting high speed cutting propeller V TYPE mixing head (drive mode: V belt), ensure even mixing within the required pouring amount and mixing ratio range. Motor speed increased through a synchronous wheel speed, making the mixing head rotate with high speed in mixing cavity. A, B solution are switched to casting state by their respective conversion valve, come into the mixing champer through orifice. When the mixing head was at high speed rotation, it should be equipped with reliable sealing device to avoid pouring material and ensure the normal operation of the bearing.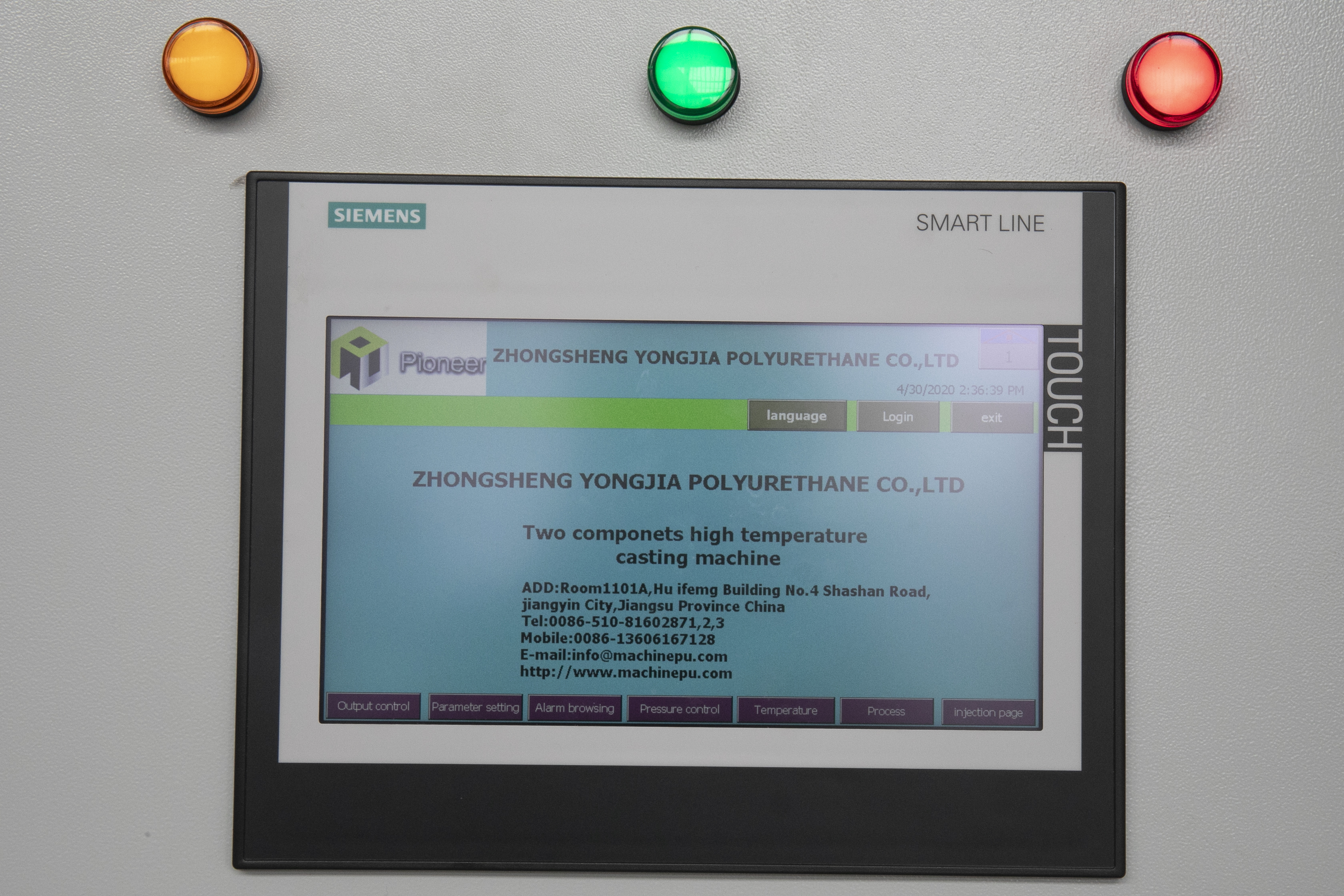 Electrical apparatus control system:
Composed of power switch, air switch, AC contactor and the entire power, heating control elements circuit like heating and others. Accomplish equipment operation together with PLC (pouring time and automatic cleaning), so as to ensure its well running. PLC equipped with ultra high pressure alarm to protect metering pump and material tube in material system from damage. Also withting of temperature upper and low limits to insure materials' normal operation under stable temperature. Temperature error of ± 2 ℃.
序 号

No.

项      目

Item

技 术 参 数

Technical Parameter

1

注射压力

Injection Pressure

0.1-0.6Mpa

2

注射流量

Injection flow rate

50-130g/s  3-8Kg/min

3

混合比范围

Mixing ratio range

100:6-18(adjustable)

4

注射时间

Injection time

0.5~99.99S(精确到0.01S)

0.5~99.99S (correct to 0.01S)

5

料温控制误差

Temperature control error

±2℃

6

重复注射精度

Repeated injection precision

±1%

7

混合头mixing head

约5000转/分钟 、强制动态混合

Around 5000rpm (4600~6200rpm,adjustable),

forced dynamic mixing

8

料罐容积Tank volume

220L/30L

A maximum working temperature

70~110℃

B maximum working temperature

110~130℃

9

清洗罐

Cleaning tank

20L  304#

stainless steel

10

计量泵Metering pump

JR50/JR50/JR9

A1 A2 Metering pump displacement

50CC/r

B Metering pump displacement

6CC/r

A1-A2-B-C1-C2 PUMPS MAXIMUM SPEED

150RPM

A1 A2 agitator speed

23RPM

11

压缩空气需要量

compressed air requirement

干燥、无油

dry, oil free

P:0.6-0.8MPa

Q:600L/min(Customer-owned)

12

真空需要量

Vacuum requirement

P:6X10-2Pa(6 BAR)

抽气速率speed of exhaust:15L/S

13

温控系统

Temperature control system

加热:18~24KW

Heating: 18~24KW

14

输入电源

Input power

三相五线 three-phrase five-wire,380V 50HZ

15

加热功率Heating  power

TANK A1/A2: 4.6KW

TANK B: 7.2KW

16

Total power

34KW
Polyurethane products are used in a wide variety of applications and industries. While a large part of our focus is on bulk material handling, concrete and agriculture, we can do so much more.
Other industries that we have had success in are microelectronics and photovoltaic industries, where our wire-cutting rollers are used in the creation of silicon waters for processing silicon chips. Our rollers help guide diamond-coated wires to cut the silicon material.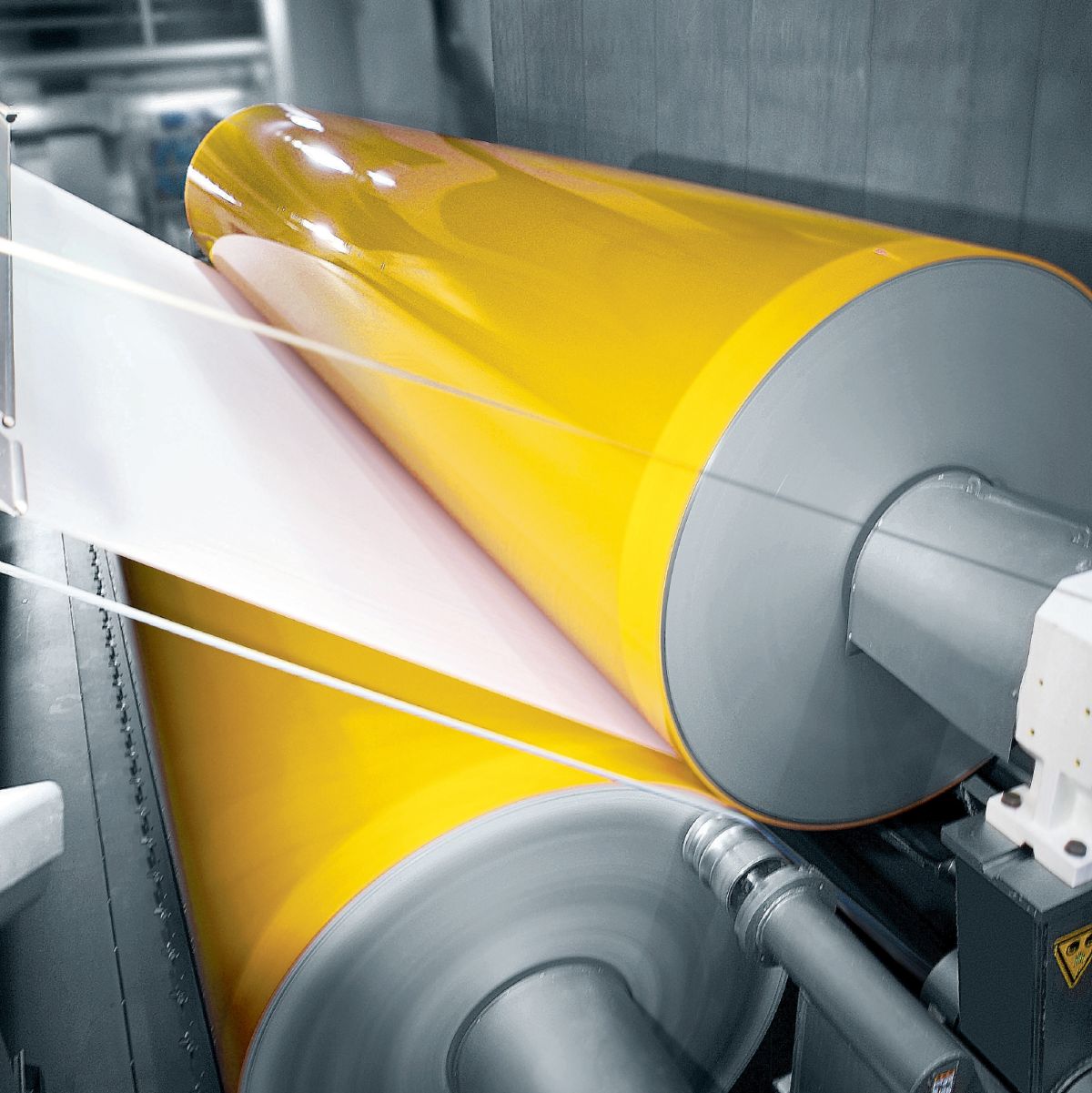 Urethane Wire Guide Rollers Coating Elastomer Casting Machine for wire saw machines in the process of diamond wire cutting (mono/multi silicon blocks into wafers)
Write your message here and send it to us