PU Elastomer Casting Machine
Introduction
Details
Specification
Application
Product Tags
High temperature elastomer casting machine is newly developed by Yongjia company based on learning and absorbing advanced techniques abroad, which is widely employed in the production of wheel, rubber covered roller, sieve, impeller, OA machine, skating wheel, buffer, etc. This machine has high repeat injection precision, even mixing, stable performance, easy operation, and high production efficiency, etc. Features 1.High temperature resistant low speed high precision metering pump, accurate measurement, random error within ±0.5%. Material output adjusted by frequency converter with frequency conversion motor, high pressure and precision,simple and rapid rapid ratio control; 2.High performance mixing device, adjustable pressure, accurate material output synchronization and even mix; New type mechanical seal structure avoids reflux problem. 3.High-efficiency vacuum device with special mixing head ensures product no bubbles; 4.Adopting electromagnetic heating method to heat transfer oil,efficient and energy saving; Multi-point temp.control system ensures stable temperature, random error<±2°C. 5.Adopting PLC and touch screen man-machine interface to control pouring, automatic cleaning flush and air purge. stable performance. high operability, which can automatically distinguish, diagnose and alarm abnormal situations as well as display abnormal factors;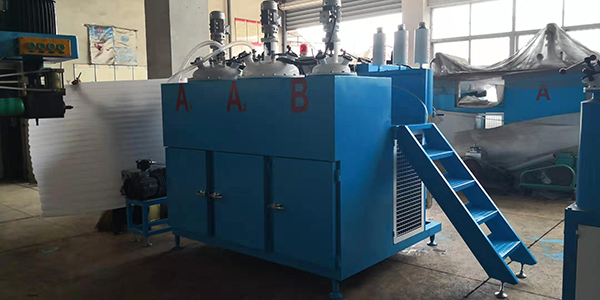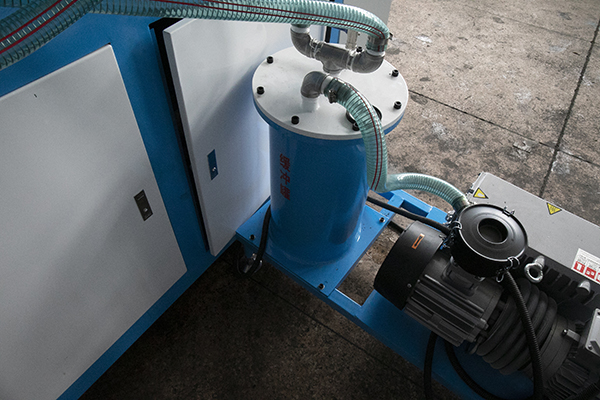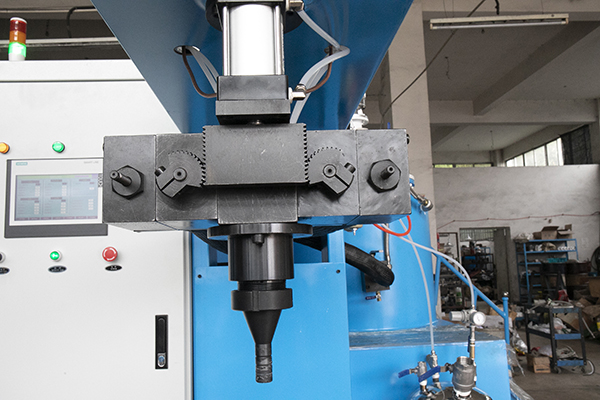 ---
---
Material Tank Tank body with three layer structure: Inner tank is made of acid-resistant stainless steel (argon-arc welding); there is spiral baffle plate in the heating jacket, making heating evenly, To prevent the heat conducting oil temperature too high so that the tank material polymerization kettle thickening. Out layer pouring with PU foam insulation, the efficience is better than the asbestos, achieve the function of low energy consumption.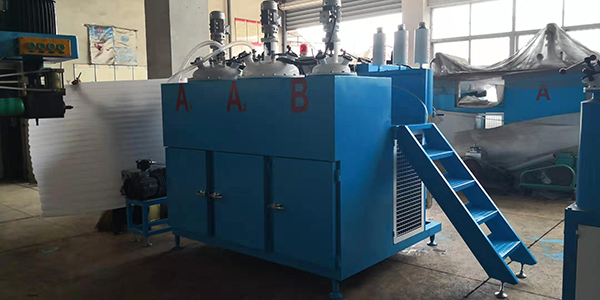 Buffer tank Buffer tank used for vacuum pump to filtering and pump Vacuum pressure accumulator. Vacuum pump draws air in the tank through the buffer tank, lead the raw material air reduction and achieve less bubble in the final products.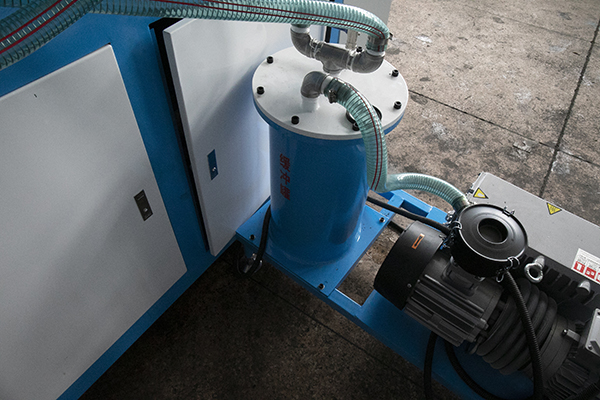 Pour head Adopting high speed cutting propeller V TYPE mixing head (drive mode: V belt), ensure even mixing within the required pouring amount and mixing ratio range. Motor speed increased through a synchronous wheel speed, making the mixing head rotate with high speed in mixing cavity. A, B solution are switched to casting state by their respective conversion valve, come into the mixing champer through orifice. When the mixing head was at high speed rotation, it should be equipped with reliable sealing device to avoid pouring material and ensure the normal operation of the bearing.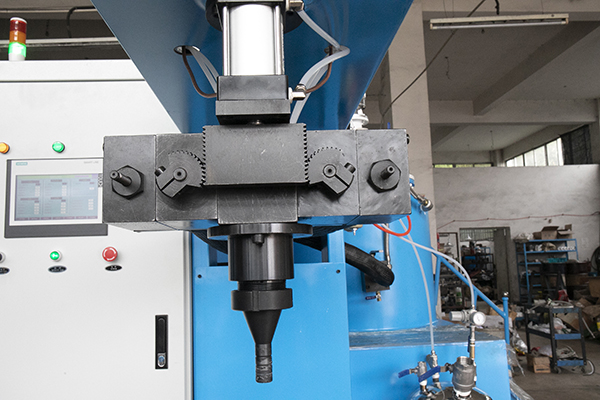 No.

Item

Technical Parameter

1

Injection Pressure

0.01-0.6Mpa

2

Injection flow rate

SCPU-2-05GD 100-400g/min

SCPU-2-08GD 250-800g/min

SCPU-2-3GD 1-3.5kg/min

SCPU-2-5GD 2-5kg/min

SCPU-2-8GD 3-8kg/min

SCPU-2-15GD 5-15kg/min

SCPU-2-30GD 10-30kg/min

3

Mixing ratio range

100:8~20(adjustable)

4

Injection time

0.5~99.99S (correct to 0.01S)

5

Temperature control error

±2℃

6

Repeated injection precision

±1%

7

Mixing head

Around 6000rpm, forced dynamic mixing

8

Tank volume

250L /250L/35L

9

JR70/ JR70/JR9

10

Compressed air requirement

Dry, oil free  P:0.6-0.8MPa

Q:600L/min(Customer-owned)

11

Vacuum requirement

P:6X10-2Pa

Speed of exhaust:15L/S

12

Temperature control system

Heating: 31KW

13

Input power

Three-phrase five-wire,380V 50HZ

14

45KW
Write your message here and send it to us