Polyurethane Flexible Foam Car Seat Cushion Foam Making Machine
Introduction
Details
Specification
Application
Video
Product Tags
Product application:
This production line is used to produce all type of polyurethane seat cushion. For example: car seat cushion, furniture seat cushion, motorcycle seat cushion, bicycle seat cushion, office chair, etc.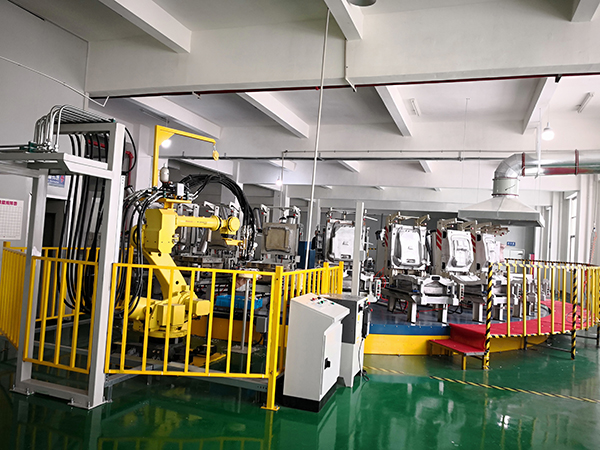 Product component:
This equipment includes one pu foaming machine(can be low or high pressure foam machine) and one production line.It can be customized according to the products which the users need to produce.
---
Previous:
---
The foaming line is composed of 1 oval line with 37 conveyors, 36 carriers, 12 water heaters, 1 air compressor, safety system and electric control system.
The oval line works in continue mode, moulds opened and closed by piping cam.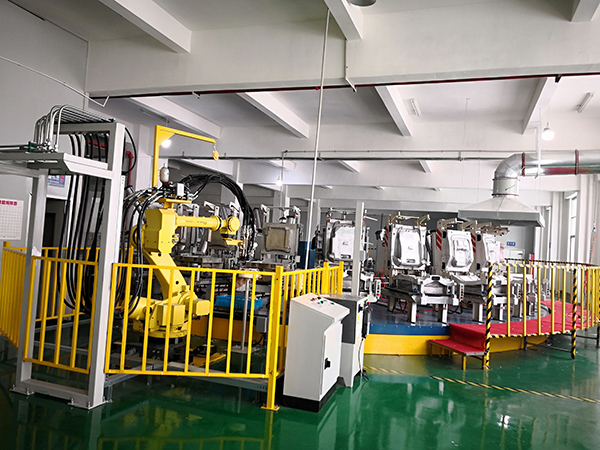 Main unit: Material injection by a precision needle valve, which is taper sealed, never worn, and never clogged; the mixing head produces complete material stirring; precise metering (K series precision metering pump control is exclsively adopted); single button operation for convenient operation; switching to a different density or color at any time; easy to maintain and operate.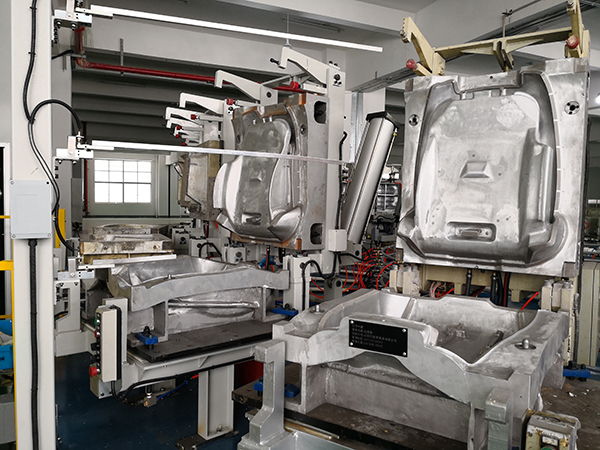 Control: Microcomputer PLC control; TIAN electrical components exclsively imported to achieve the goal for automatic, accurate and reliable control can be imputed with more than 500 working position data; pressure, temperature and rotation rate digital tracking and display and automatic control; abnormity or fault alarm devices. Imported frequency converter (PLC) can control the proportion of 8 different products.
No. of Carriers: 36 set
Take time:10-20s/Conveyor, frequency adjustable
Mould weight load :36 x 2.2 ton max.
Mould open and close system: Piping cam
Mould carrier dimensions : Inner-1600 * 1050 *950 mm (Without box)
Pitch of mould carriers mounting on conveyor: 2000 mm
Chain Tightening: Hydraulic
Mould Tilting arrangement after pouring:Yes
3 pieces mould option in the carriers : Yes
Pouring code method : software
Mould temperature : 12 units 6Kw water heaters
Air compress : 1 unit 7.5Kw compressor
Carrier table size :1050 x 1600mm
Clamping pressure : 100KN
Safety system : Yes
Electrical Control : Siemens
This is one set of molded pu foaming production line, it can produce different types of sponges products. Its sponges products(high-resilient and viscoelastic) are mainly for high and medium level markets. For example, memory pillow,mattress, bus and car seat mat, bicycle and motorcycle seat mat, assembly chair, office chair, sofa and other one-time molded sponges.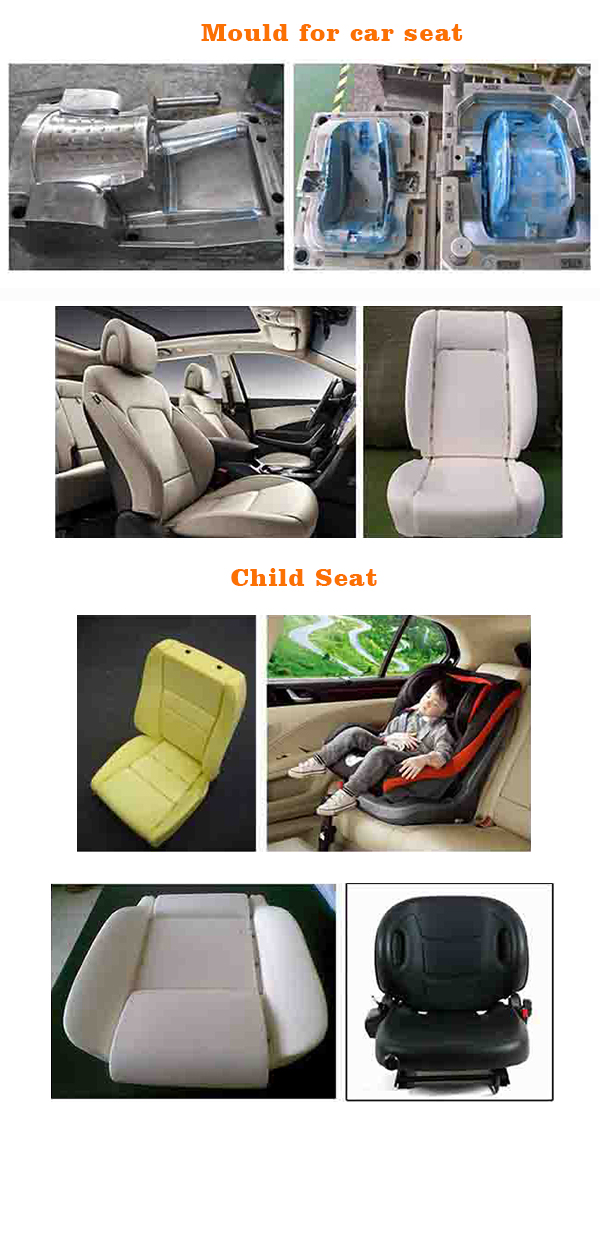 Write your message here and send it to us