Portable Electric Mixer For Paint Ink Air Mixer Mixer Paint Mixer Oil Drum Mixer
Introduction
Detail
Specification
Product Tags
Feature
Exceptional Speed Ratio and High Efficiency: Our mixer delivers outstanding efficiency with an exceptional speed ratio. Whether you require rapid mixing or precise blending, our product excels, ensuring your tasks are completed efficiently.
Compact Structure and Small Footprint: Designed with a compact structure, our mixer optimizes space utilization without compromising performance. Its small footprint makes it an ideal fit for environments with limited workspace.
Smooth Operation and Low Noise: The mixer operates smoothly, providing minimal vibration and low noise levels. This guarantees a tranquil working environment while facilitating efficient mixing processes.
Extended Service Life: Engineered for durability, our mixer utilizes premium materials and robust construction, ensuring a prolonged service life. This translates to long-term reliability and reduced maintenance needs.
Thoughtful Design and Convenient Maintenance: Our mixer features a user-friendly design that simplifies operation and maintenance. Easy disassembly and cleaning ensure hassle-free upkeep, allowing you to maintain peak performance effortlessly.
Superior Cost-Performance Ratio: Striking a balance between performance and affordability, our mixer offers an exceptional cost-performance ratio. Whether you prioritize quality or budget, our product delivers outstanding value.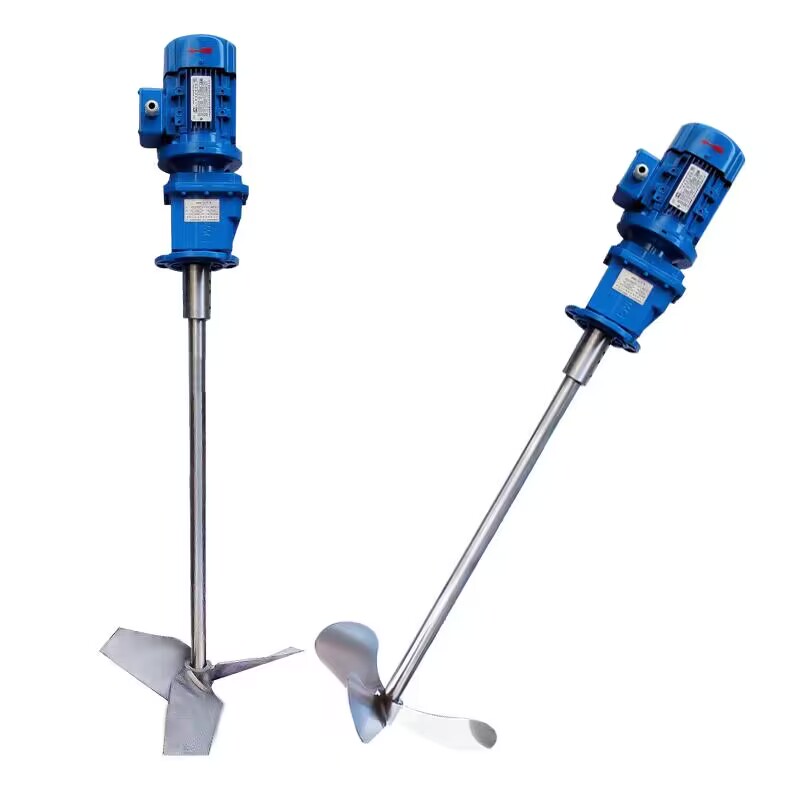 ---
Previous:
5 Gallon Hand Blander Mixer
---
Model

Machine

Base

Power

(kw)

Barrel Volume

(L)

Shaft

Speed

(rpm)

Shaft Diameter

(mm)

Axis

Length

(cm)

Diameter of Impeller

(cm)

JYYJ1-200
s1-09
0.37-0.55
1000
40-136
18
60-100
20
JYYJ2-200
s1-0
0.37-0.75
3000
40-136
18
60-150
20
JYYJ1-250-350
s1-1
0.37-1.5
5000
10-136
20-30
60-250
25
JYYJ1-350-600
s1-2
1.1-4
8000
36-88
20-78
60-350
35-60
JYYJ400-900
s1-3
1.5-7.5
10000
36-88
30-89
100-450
40-90
Write your message here and send it to us