High Pressure Polyurethane PU Foam Injection Filling Machine For Tire Making
Introduction
Details
Specification
Applications
Video
Product Tags
PU foaming machines have wide application in the market, which have features of economy and convenient operation and maintenance,etc. The machines can be customized according to customers' requirement for various output and mixing ratio.
This polyurethane foaming machine uses two raw materials, polyurethane and Isocyanate. This type of PU foam machine can be used in various industries, such as daily necessities, automobile decoration, medical equipment, sports industry, leather footwear, packaging industry, furniture industry, military industry, including Pillow, chair, seat cushion,wheel, crown molding, wall panel, steering wheel, bumper, integral skin, fast rebound, slow rebound, toys, knee pad, shoulder pad, fitness equipment, thermal insulation material filling, bicycle cushion, car cushion, hard foaming, refrigerator material, medical appliance, insole etc.
PU Polyurethane Foam Tire Production
Equipment
---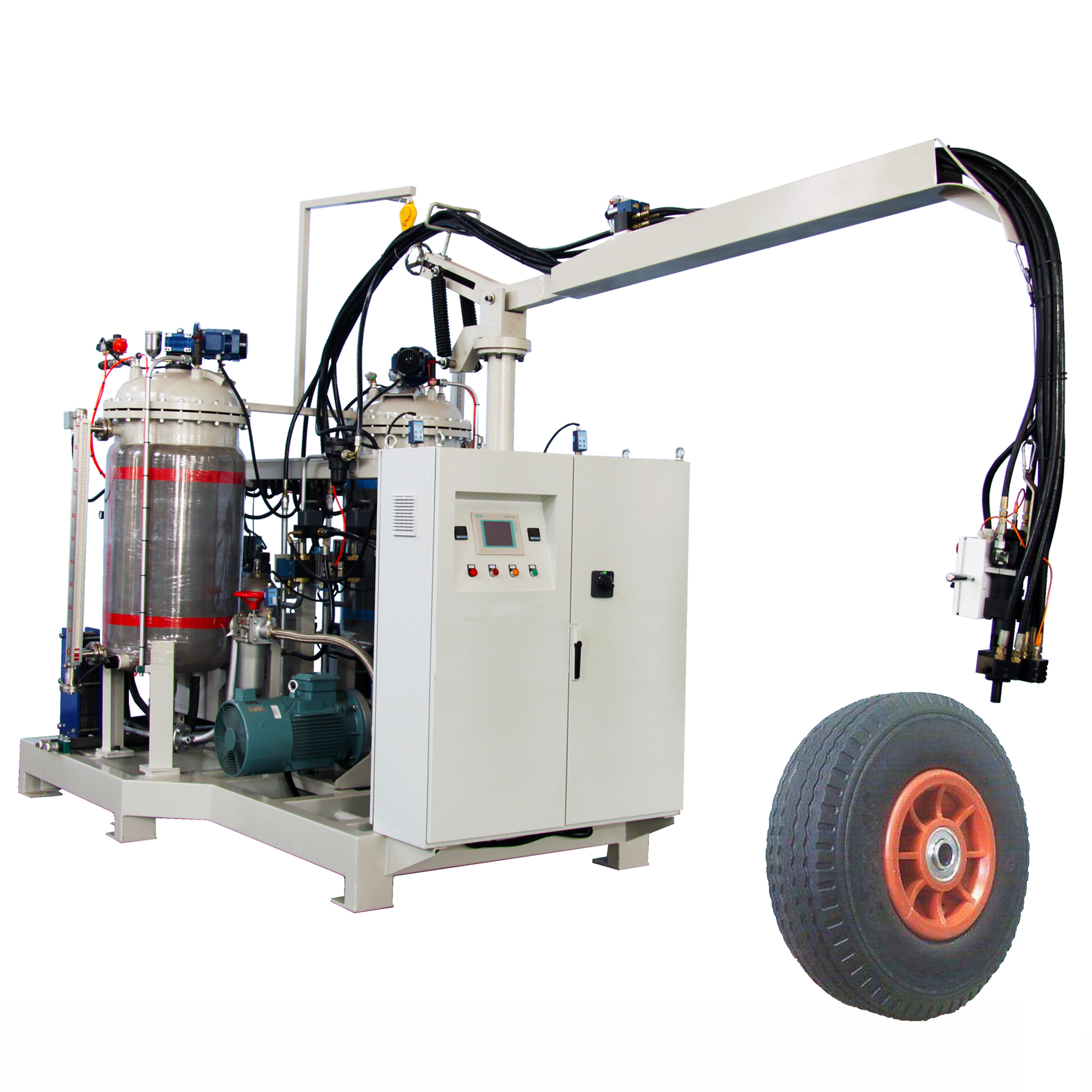 ---
---
Features of High Pressure Foam Machine:
1. High press impact mixing head,has self -cleaning capacity, installed on the lazy arm to free swing and cast within 180deree.
2. Adopt high precision magnetic drive plunger pump,accurately measure,stable operation,easy to maintain.
3. High-low pressure exchange systems help to switch between high pressure and low pressure , and reduce energy consumption.
Raw Material Formula Solution Support:
We have our own technical team of chemical engineers and process engineers, all of whom have more than 20 years of experience in PU industry. We can independently develop raw material formulas like polyurethane rigid foam, PU flexible foam, polyurethane integral skin foam and polyurea that meet all customer' s requirements.
Electrical control system
1. Fully controlled by SCM (Single Chip Microcomputer).
2. Using PCL touch screen computer. Temperature,pressure, revolving speed display system.
3. Alarm function with acoustic warning.
| | | |
| --- | --- | --- |
| No. | Item | Technical parameter |
| 1 | Foam application | Rigid Foam |
| 2 | Raw material viscosity(22℃) | POLY ~2500MPasISO ~1000MPas |
| 3 | Injection pressure | 10-20Mpa(adjustable) |
| 4 | Output (mixing ratio 1:1) | 400~1800g/min |
| 5 | Mixing ratio range | 1:5~5:1(adjustable) |
| 6 | Injection time | 0.5~99.99S(correct to 0.01S) |
| 7 | Material temperature controlling error | ±2℃ |
| 8 | Repeat injection accuracy | ±1% |
| 9 | Mixing head | Four oil house,double oil cylinder |
| 10 | Hydraulic system | Output: 10L/minSystem pressure 10~20MPa |
| 11 | Tank volume | 500L |
| 15 | Temperature control system | Heat: 2×9Kw |
| 16 | Input power | Three-phase five-wire 380V |
What is a polyurethane tire? The simple answer to this question is that it is a tire made from polyurethane, which is a strong, resistant and flexible man-made material that is proving to be an excellent substitute for traditional tires made out of rubber. Polyurethane tires have a number of undeniable advantages that make them superior to rubber tires like environmentally-friendly, safe and longer life.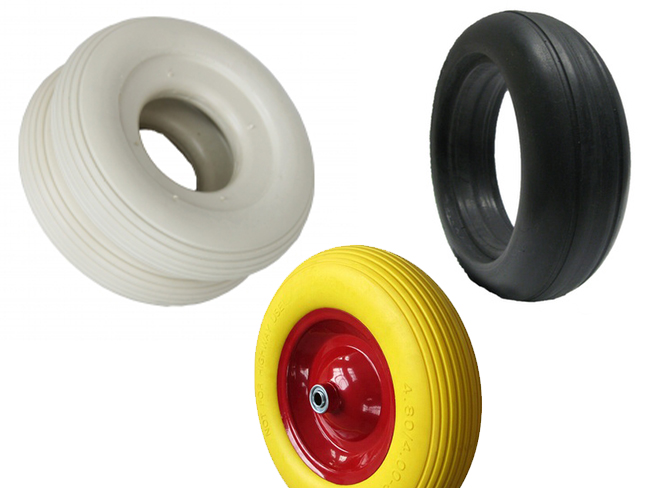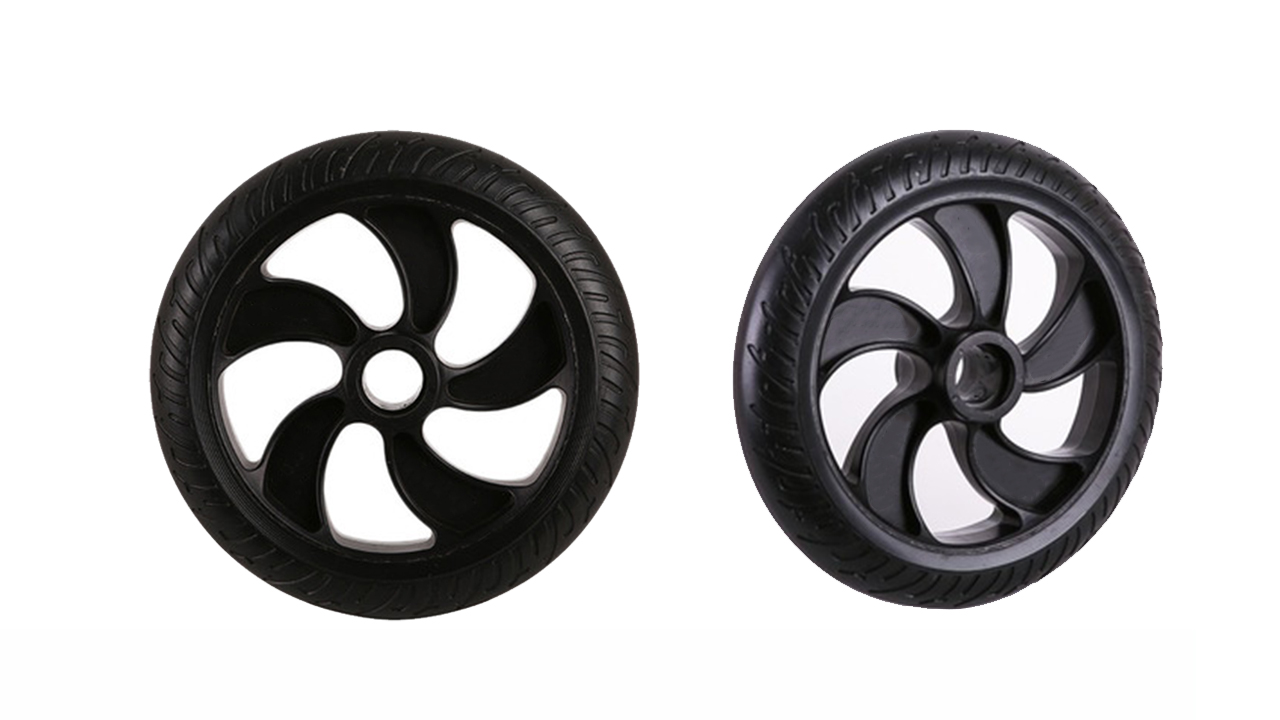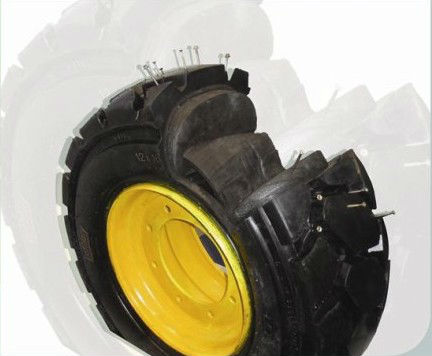 PU Polyurethane Foam Tire Production
Equipment
Write your message here and send it to us