Polyurethane PU Foam Casting Making High Pressure Machine For Knee Pad
Introduction
Details
Specification
Applications
Product Tags
Polyurethane high-pressure machine is a product developed by our company in accordance with international advanced technology. The main components are imported from abroad, and the technical safety performance of the equipment has reached the advanced level of similar foreign products in the same period.
High pressure polyurethane foam犀利士
injection machine (closed loop control system) has 1 POLY barrel and 1 ISO barrel. The two metering units are driven by independent motors. The output of the pump is changed by changing the output of the metering pump. This machine is specially used for pouring polyurethane products.
---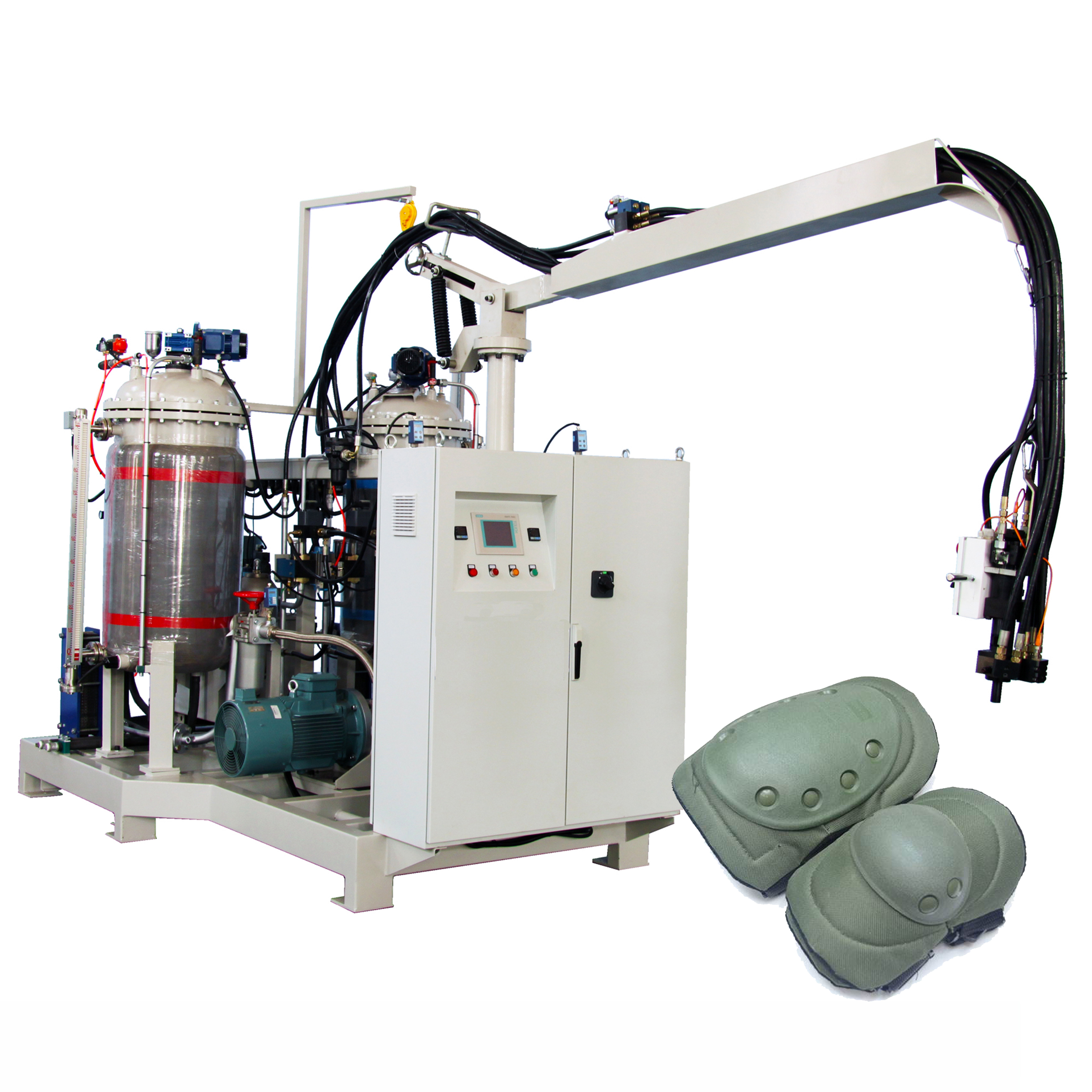 ---
Next:
Low Pressure Flexible Polyurethane Foam Insulation Machine For Anti Fatigue Mat Floor Kitchen Mat
---
Detailed Machine Parts:
High Pressure Mixing Head
The L type twice mixing head adopts high quality alloy and the most advanced heat treatment process in China.All cleaning can be finished by clean shafts without wasting materials.
Permanent Magnet Joint Shaft
The permanent magnet joint shaft consists of outer rotor,inner rotor and isolation set,which solves the leaking issues in seal and troubles of changing the material pump seal frequently thoroughly.
High Pressure Plunger Pump
Supplied in set by two famous PU special pumps manufacturers,one is Germany Rexroth, the other is China Gelanrex, Lingxin has built long term cooperation with them.
Product Features of High Pressure PU Machine:
1. Adopting three layer storage tank, stainless steel liner, sandwich type heating, outer wrapped with insulation layer, temperature adjustable, safe and energy saving;
2. Adding material sample test system, which can be switched freely without affecting normal production, saves time and material;
3. Low speed high precision metering pump, accurate ratio, random error within ±0.5%;
4. Material flow rate and presure adjusted by converter motor with variable frequency regulation, high accuracy, simple and rapid ration adjusting;
5. High-performance mixed device, accurately synchronous materials output, even mixture. New leakproof structure, cold water cycle interface reserved to ensure no blockage during long downtime;
6. Adopting PLC and touch screen man-machine interface to control the injection, automatic cleaning and air flush, stable performance, high operability, automatically distinguish, diagnose and alarm abnormal situation, display abnormal factors.
| | | |
| --- | --- | --- |
| No. | Item | Technical parameter |
| 1 | Foam application | Flexible Foam |
| 2 | Raw material viscosity(22℃) | POLY ~2500MPasISO ~1000MPas |
| 3 | Injection pressure | 10-20Mpa(adjustable) |
| 4 | Output (mixing ratio 1:1) | 400~1800g/min |
| 5 | Mixing ratio range | 1:5~5:1(adjustable) |
| 6 | Injection time | 0.5~99.99S(correct to 0.01S) |
| 7 | Material temperature controlling error | ±2℃ |
| 8 | Repeat injection accuracy | ±1% |
| 9 | Mixing head | Four oil house,double oil cylinder |
| 10 | Hydraulic system | Output: 10L/minSystem pressure 10~20MPa |
| 11 | Tank volume | 500L |
| 15 | Temperature control system | Heat: 2×9Kw |
| 16 | Input power | Three-phase five-wire 380V |
Protect your knees while finishing concrete, laying down tile or other flooring material, landscaping, auto repair, mechanical work, or any other job that involves extended floor work. These lightweight, yet durable knee pads can be used for all types of construction. Each pad is molded in one piece to eliminate seams that can lead to chafing and discomfort. Knee pads are made of durable, lightweight polyurethane with two adjustable web straps to hold pads to knees. Replacement straps are available.
Write your message here and send it to us