Polyurethane High Pressure Foaming Filling Machine For Stress Ball
Introduction
Detail
Specification
Application
Product Tags
Feature
This polyurethane foaming machine can be used in various industries, such as daily necessities, automobile decoration, medical equipment, sports industry, leather and footwear, packaging industry, furniture industry and military industry.
①The mixing device adopts a special sealing device (independent research and development), so that the stirring shaft running at high speed does not pour material and does not channel material.
②The mixing device has a spiral structure, and the unilateral mechanism gap is 1mm, which greatly improves the product quality and the equipment stability.
③High-precision (error 3.5~5‰) and high-speed air pump are used to ensure the accuracy and stability of the material metering system.
⑤ The raw material tank is insulated by electric heating to ensure the stability of the material temperature.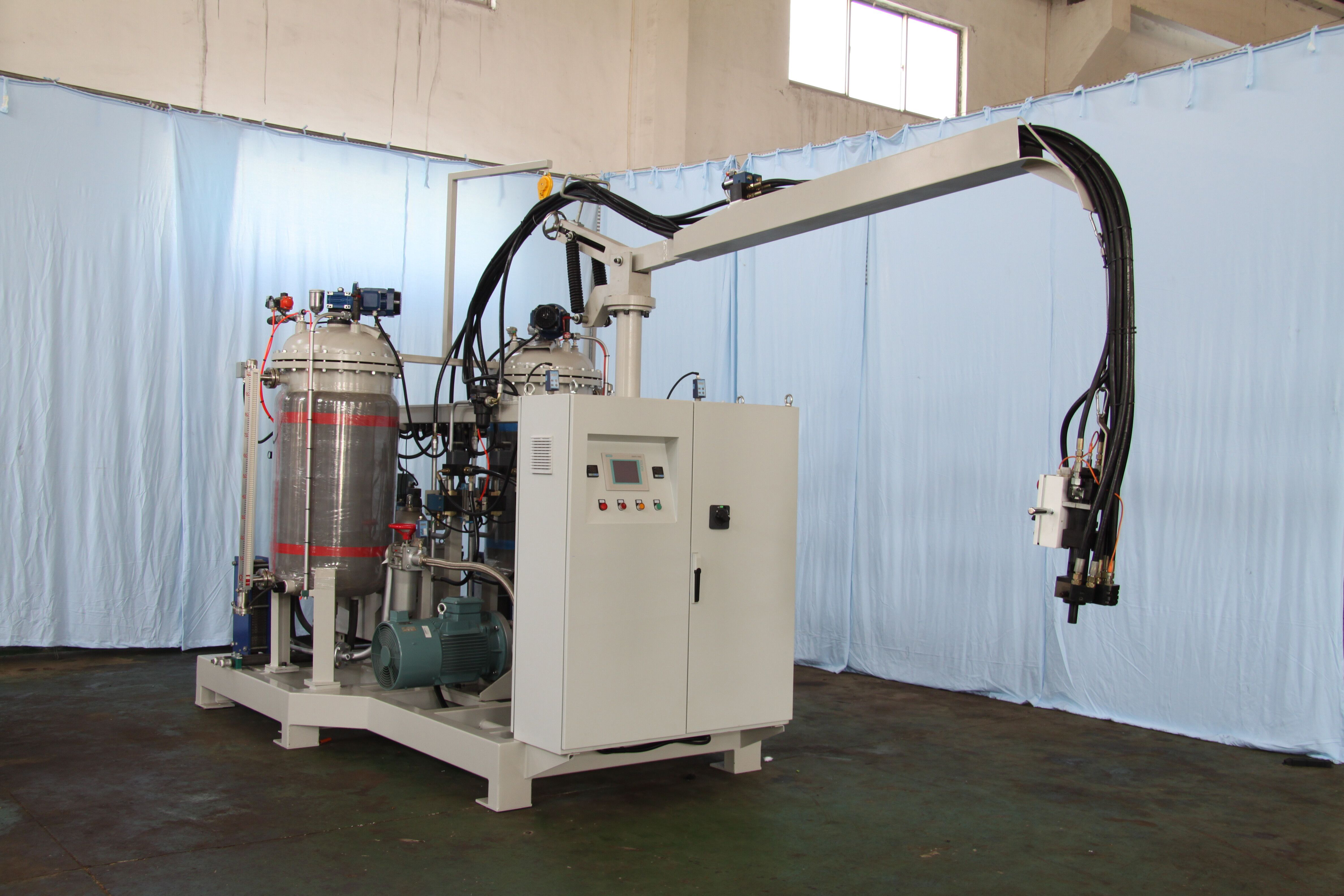 ---
---
| | |
| --- | --- |
| Item | Technical parameter |
| Foam application | Flexible Foam |
| Raw material viscosity(22℃) | POLY ~2500MPasISO ~1000MPas |
| Injection pressure | 10-20Mpa(adjustable) |
| Output (mixing ratio 1:1) | 10~50g/min |
| Mixing ratio range | 1:5~5:1(adjustable) |
| Injection time | 0.5~99.99S(correct to 0.01S) |
| Material temperature controlling error | ±2℃ |
| Repeat injection accuracy | ±1% |
| Mixing head | Four oil house,double oil cylinder |
| Hydraulic system | Output: 10L/minSystem pressure 10~20MPa |
| Tank volume | 500L |
| Temperature control system | Heat: 2×9Kw |
| Input power | Three-phase five-wire 380V |
Write your message here and send it to us