Car Air Filter Gasket Pad Casting Machine
Introduction
Details
Specification
Application
Product Tags
Air filter is one of the necessary internal combustion machinery such as a /, with the rapid development of automobile industry, with microporous elastomer polyether type low density as air filter, end cover is widely used in automobile industry.The company developed filter gasket pouring machine has simple operation, easy maintenance, high degree of automation, stable performance.
Features
1. High precision metering pump, metering precision, precision error is not more than plus or minus 0.5%
2. High performance with drip-proof material mixing device, raw materials out accurate synchronization, mixed evenly
3. The automatic control of mixing head note material time, automatic cleaning and air dry
4. PLC, touch screen man-machine interface, servo system control equipment casting, according to the procedures set by the track mobile, accurate location, can be automatically pouring irregular shape of round, square and special products, high efficiency, reliable performance
5. Can be automatic feeding, loading in alarm, additional features such as automatic cycle, mixed TouShui downtime.
---
Previous:
PU Anti-fatigue Mat Molds
---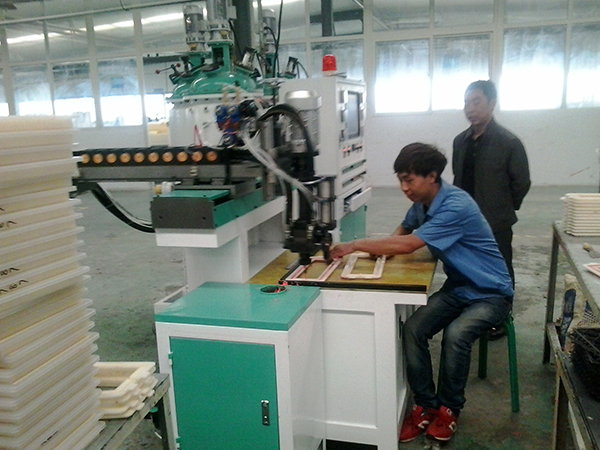 Head moving system:
XY axis two-dimensional controlled by servo motor driving, so to achieve relative movement between pouring head and working platform, and the required casting line for products.
A&B component material tank:
Tank body with three layer structure: Inner tank is made of acid-resistant stainless steel (argon-arc welding); there is spiral baffle plate in the heating jacket, making heating evenly, To prevent water temperature from going too high so that the tank material polymerization kettle thickening. Out layer covered with PU foam insulation, the efficience is better than the asbestos, achieve the function of low energy consumption.
Working Table:
Using variable frequency control gear motor drives the worktable rotates, the relative motion between the casting head and the work platform, the relative speed of the table and the pouring head can be adjusted by adjusting the position of the telescopic; mixing head, diameter can produce a maximum diameter of the product of 550mm products.
NO

Item

Technical Parameter

1

Foam Application

Flexible foam

2

Raw material viscosity(22℃)

POLYOL~2500MPas

ISO   ~1000MPas

3

Injection Pressure

0.05-0.1Mpa

4

Injection Output

3~18g/s

5

Mixing ratio range

3:1(adjustable)

6

Injection time

0.5~99.99S

(correct to 0.01S)

7

Material temperature

±2℃

8

Repeat injection accuracy

±1%

9

Mixing head

2800-5000rpm, forced dynamic mixing

11

Material tank volume

30L*2

12

Metering pump

JR6/JR2.4

13

Compressed air requirement

Working Pressure:0.6-0.8Mpa

Q:600NL/min

15

Temperature control system

Heat:3×3KW

16

Input power

Three-phase five line,380V 50HZ

17

Rated power

About 13KW,

Normal work about 4KW

18

Max air filter size

Round :500mm

19

Voltage

1900*1500*2000(mm)

20

Color( customizable)

RED ,WHITE

21

Weight

1500Kg
Fully automatic filter gasket foaming machine is widely employed in the production of automobile and industrial filters, home use filters, etc. The machine owns many advantages, such as high repeat injection precision, even mixing, stable performance, easy operation, high production efficiency, etc.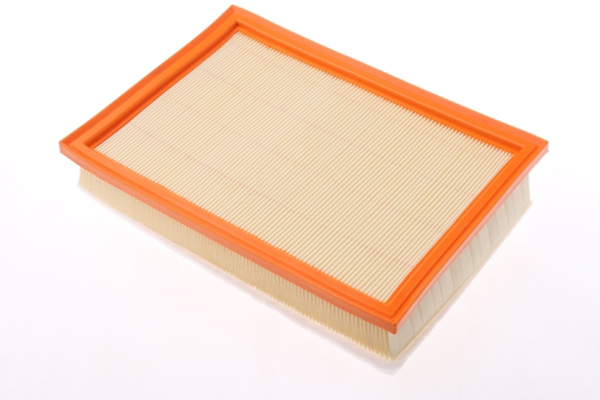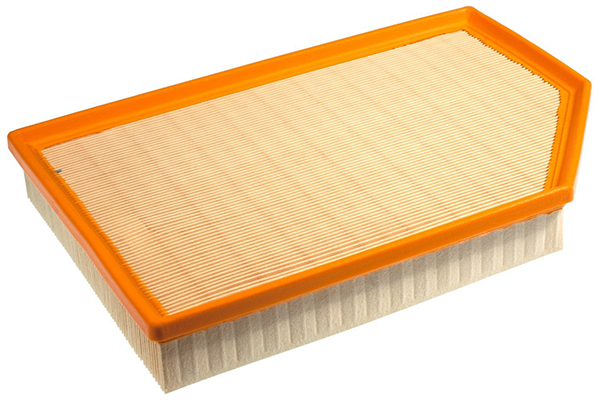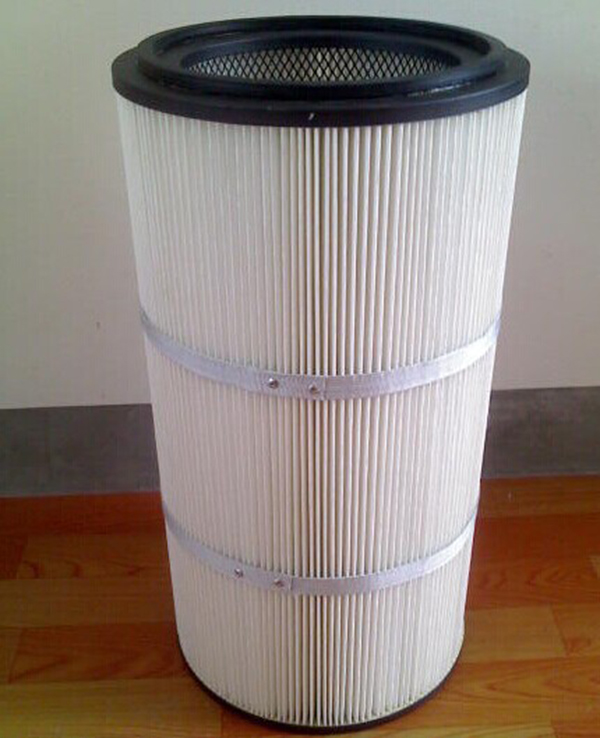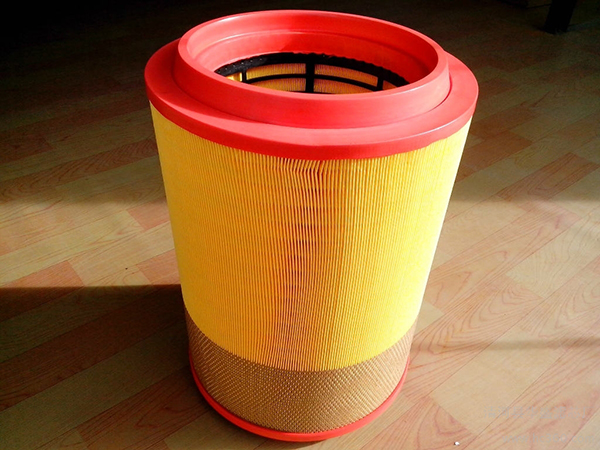 Write your message here and send it to us