Polyurethane PU Foam JYYJ-H800 Floor Coating Machine
Introduction
Details
Specification
Application
Product Tags
JYYJ-H800 PU Foam Machine can be sprayed with materials such as polyurea, rigid foam polyurethane, all-water polyurethane, etc. The hydraulic system provides a stable power source for the host to ensure uniform mixing of materials, and the horizontally opposed metering pump is designed with coaxiality and stable change And easy to disassemble and maintain, maintain a stable spray pattern.
Features
1.Equipped with air cooling system to reduced oil temperature, hence offer protection for the motor and pump and save oil.
2.Hydraulic station works with accumulator, making the system smaller and lighter, guaranteeing the stable pressure for the system.
3. Flat-mounted booster pump makes A and B material pumps simultaneously,making sure pressure stability.
4. The main frame is made from seamless steel tube so it is more corrosion resistant amd can bear with higher pressure.
5.Separate leakage protector from main power and hose, safeguarding the operator effectively.
6. Equipped with emergency switch system, help operator deal with emergencies rapidly;
8. Reliable & powerful 380V heating system enables rapid warming of raw materials to the best state, making sure it perform well in cold condition;
9. Humanized design with equipment operation panel, super easy to get the hang of it;
10.Feeding pump adopts big change ratio method, it can easily feed raw materials high viscosity even in winter.
11.The latest spraying gun has great features like small volume, light weight, low failure rate, etc;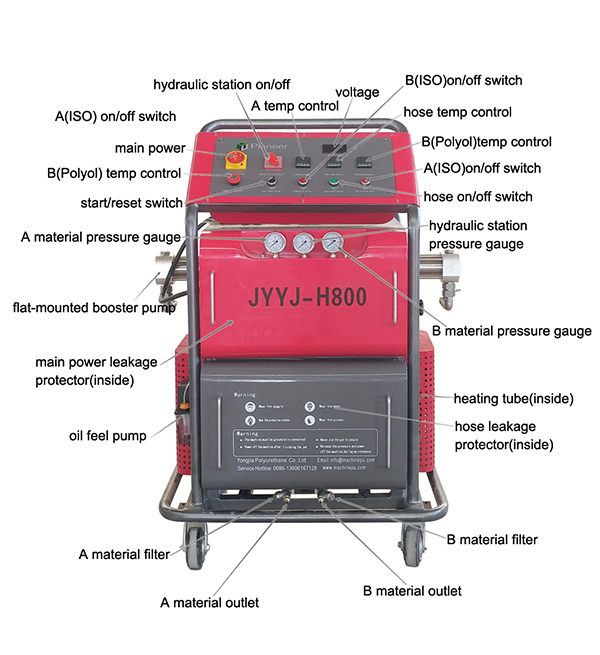 ---
---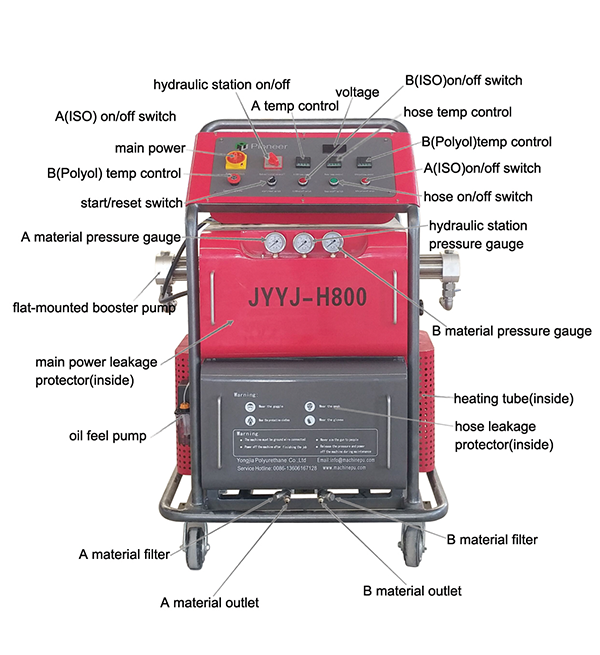 Raw material outlet: Outlet of A/B materials and are connected with A/B material pipes;
Main power: Power switch to turn on and off of the equipment
A/B material filter: filtering impurities of A/B material in the equipment;
Heating tube: heating A/B materials and is controlled by Iso/polyol material temp. control
Hydraulic station oil-adding hole:When the oil level in oil feed pump is getting low, open the oil-adding hole and add some oil;
Hydraulic fan:air cooling system to reduce oil temperature,save oil as well as protect motor and pressure adjustor.
Oil gauge:Indicate the oil level inside the oil tank
Power input:AC 380V 50Hz;
Raw material

polyurea    polyurethane

Features

1.can be used both for spraying
and casting with higher production efficiency
2.Hydraulic driven is more stable
3.both polyurethane and polyurea can be used

POWER SOURCE

3-phase 4-wires 380V 50HZ

HEATING POWER   (KW)

30

AIR SOURCE (min)

0.5~0.8Mpa≥0.5m3

OUTPUT(kg/min)

2~12

MAXIMUM OUTPUT (Mpa)

36

Matrial A:B=

1;1

spray gun:(set)

1

Feeding pump:

2

Barrel connector:

2 sets heating

Heating pipe:(m)

15-120

Spray gun connector:(m)

2

Accessories box:

1

Instruction book

1

weight:(kg)

360

packaging:

wooden box

package size(mm)

850*1000*1600

Digital counting system

√

Hydraulic driven

√
This equipment is can be used for various construction environment with spraying a variety of two-component spray materials and has been widely used in embankment waterproof, pipeline corrosion, auxiliary cofferdam,tanks, pipe coating, cement layer protection, wastewater disposal, roofing, basement waterproofing, industrial maintenance, wear-resistant linings, cold storage insulation, wall insulation and etc.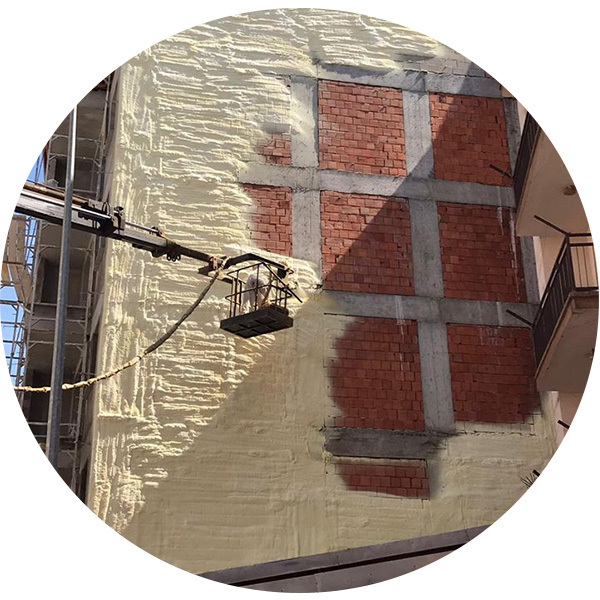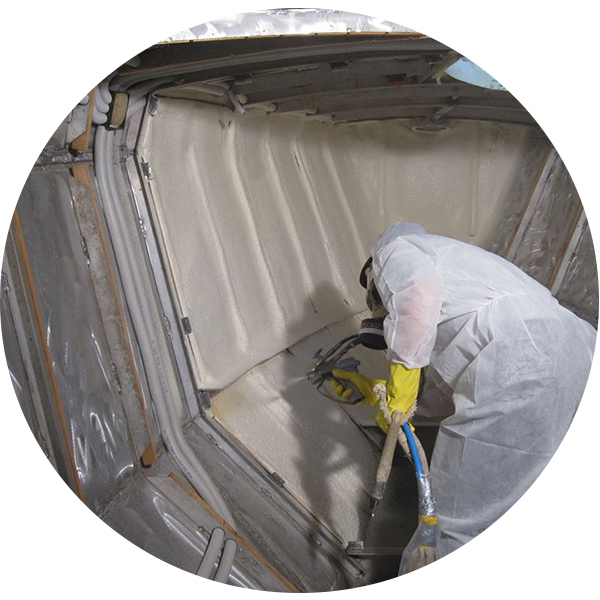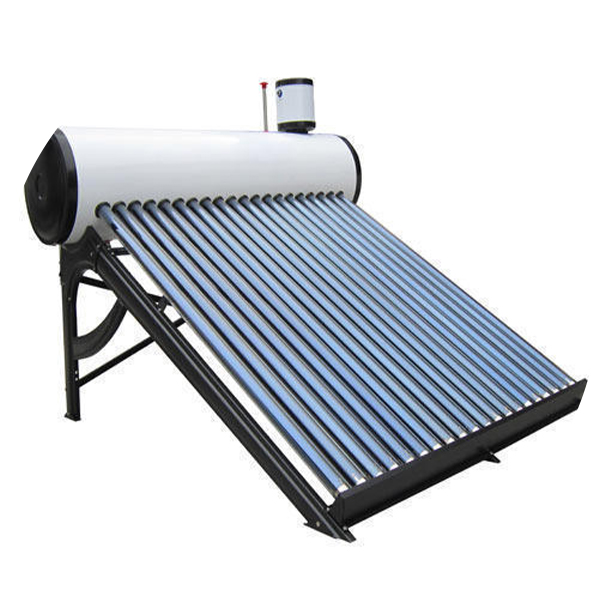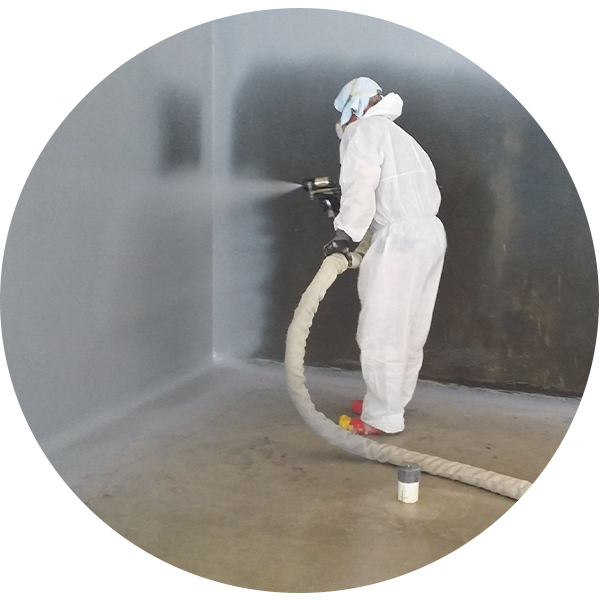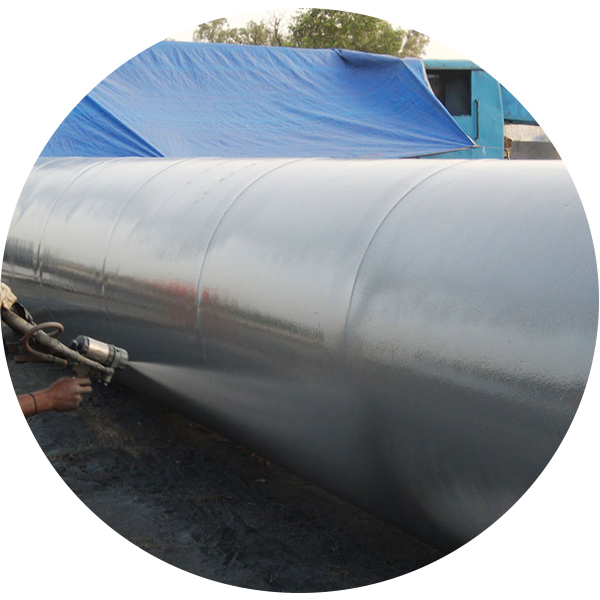 Write your message here and send it to us